---
171 Fairway Ridge
Beeville, TX 78102
Office(361)362-Cows
Fax(361)362-1035
Mobile (361)362-5863
Follow Leo on Instagram
---
CURRENT REGISTERED BRAHMAN CATTLE




87 Registered Brahman heifers.  All are one iron, one raising, cosmetically dehorned, calfhood vaccinated, gentle horseback, and will run to the feed wagon.  This is our "first weaning", the heifers born March, 2016 through about June, 2016.

Located in the "Gato" pasture of the Pajarito Ranch, our grass lease near Pandora, Texas.

Photos & videos taken May 19, 2017.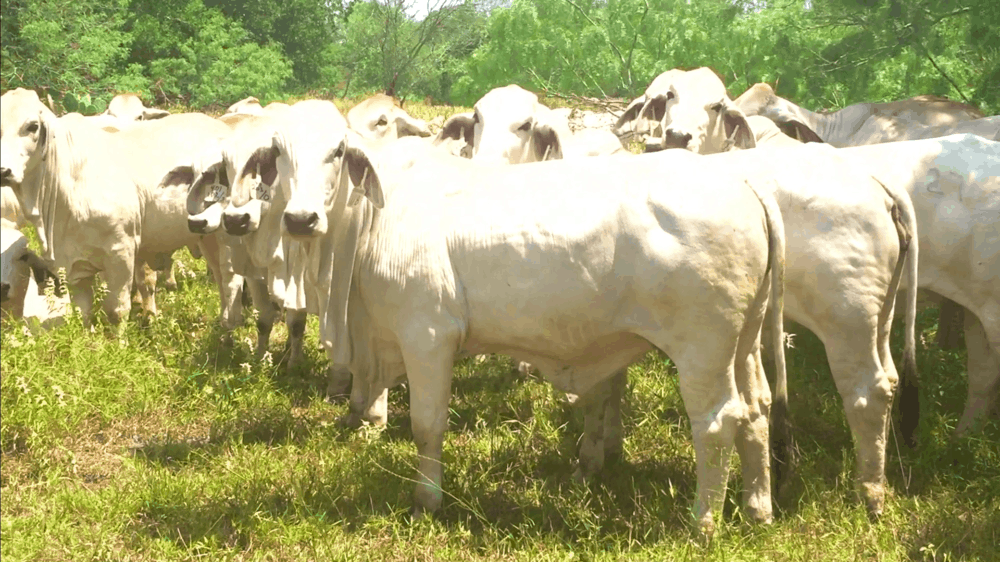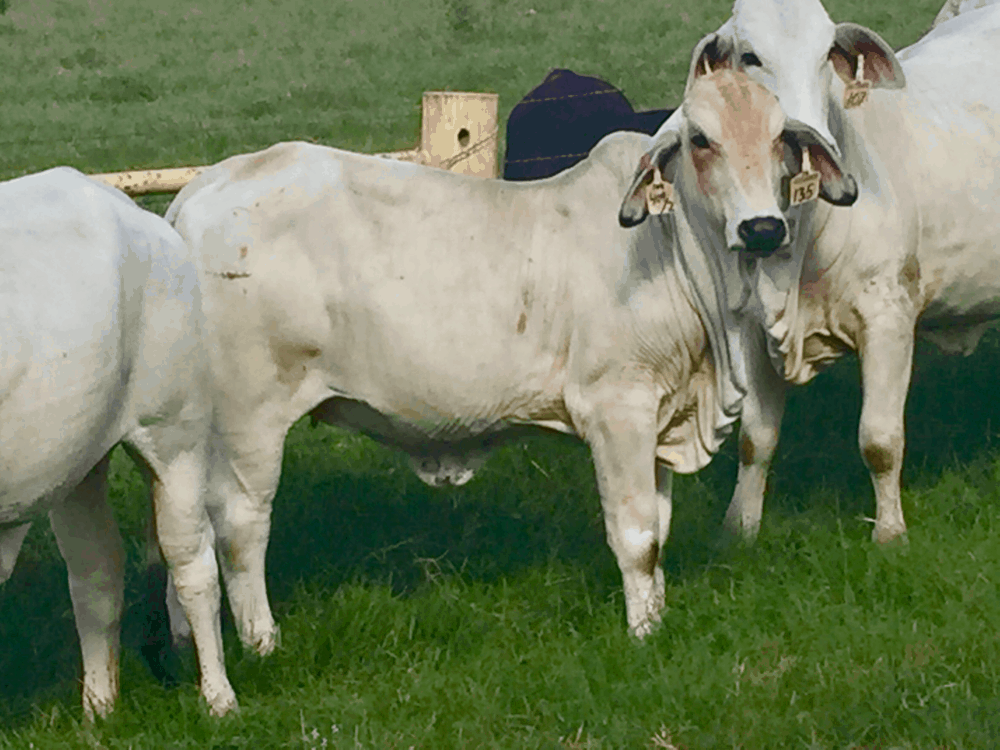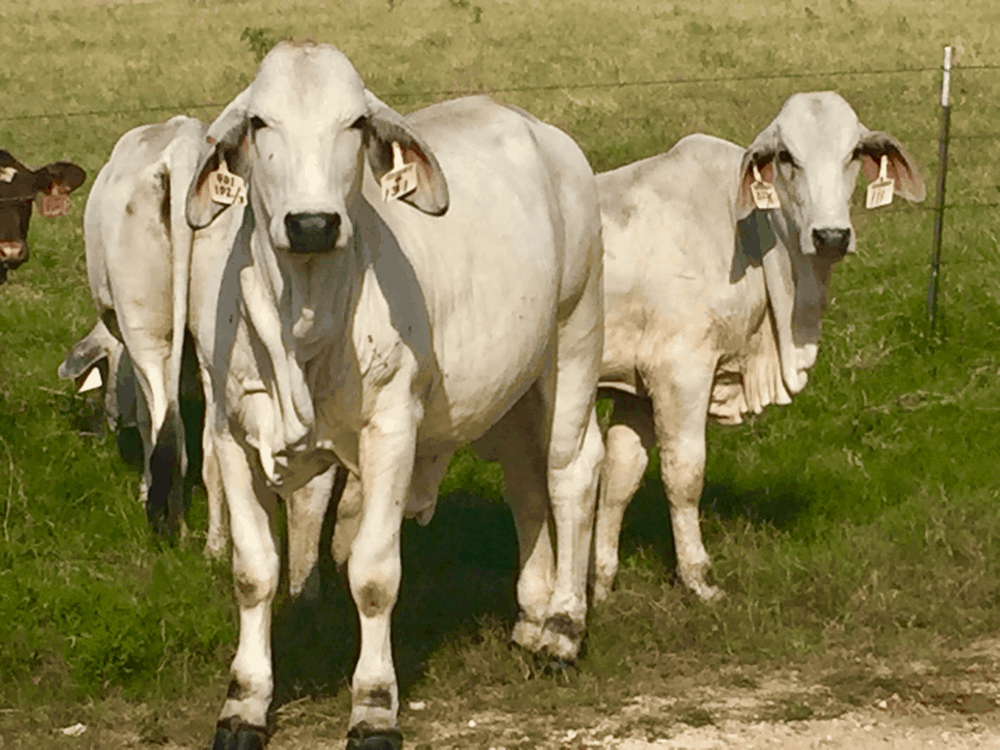 Video
Video
48 Registered Brahman heifers. This is our "2nd weaning", i. e., heifers born mostly July-November of 2016. All are calfhood vaccinated and cosmetically dehorned. We raised every single one of these and have their registration certificate's in hand. One iron, one raising! Great dispositions, great Hudgins pedigrees! Handle good horseback or afoot, and will get in the truck with you for cubes!
Located on lush improved pastures near Waelder, Texas.
Photos & videos taken July 15, 2017.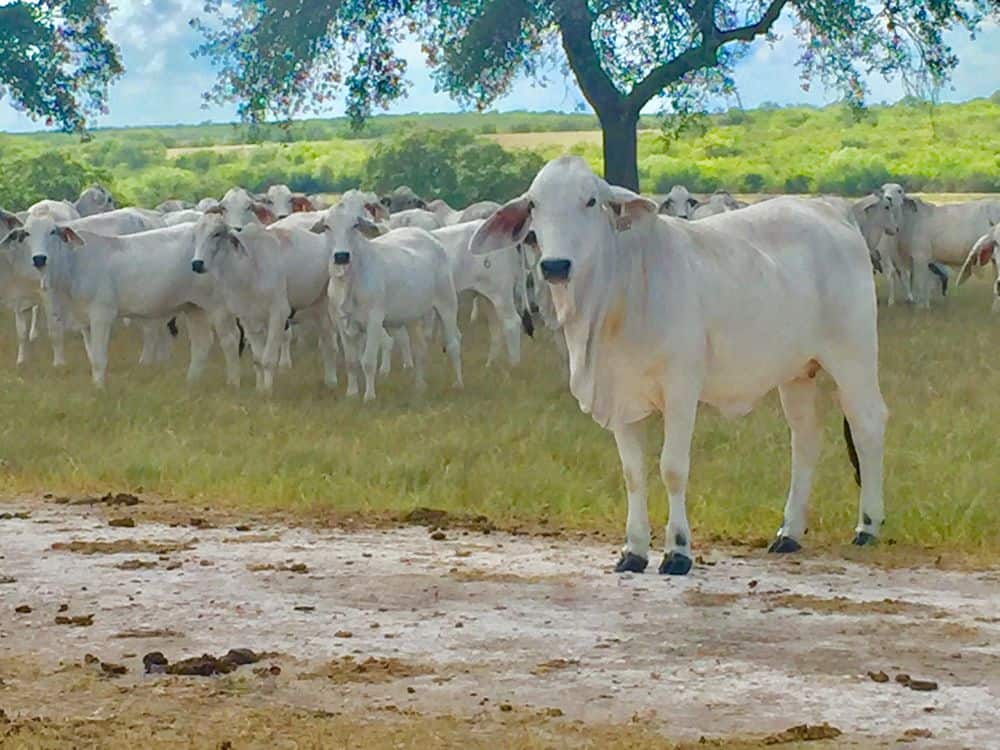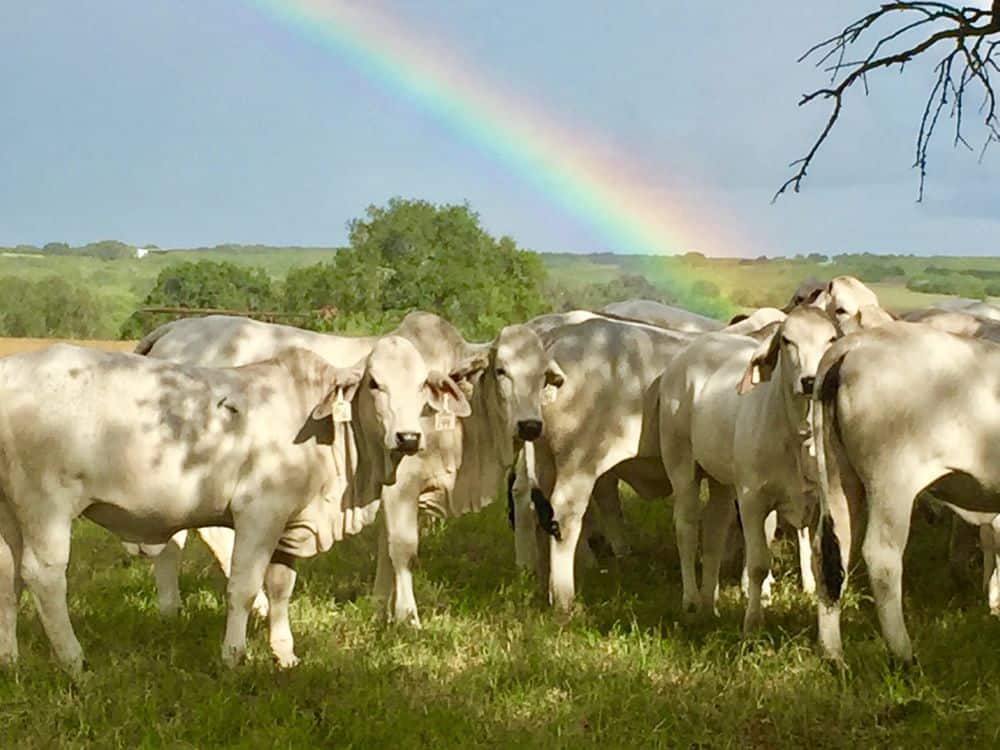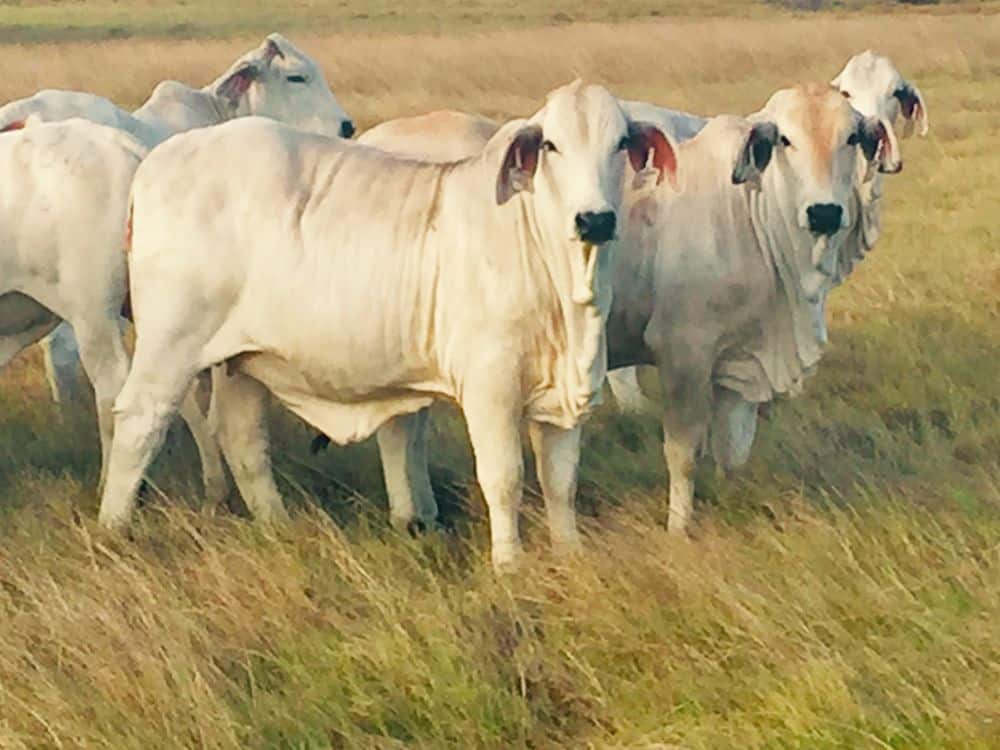 Video
Video
Video
30 of some of our very best cows including 26 head of 2010 model cows and 4 head of 2011 model cows.  The 2011s were added for better bull and pasture efficiency. They are having 119/9 calves and of course, are exposed back to the same bull.  119 is one of the Karu grandsons we raised.  Beautiful cows located in the Godorniz pasture on the Pajarito, our 5200 acre grass lease in Wilson County near Gillett, Texas.
Photos and video taken June 12, 2017.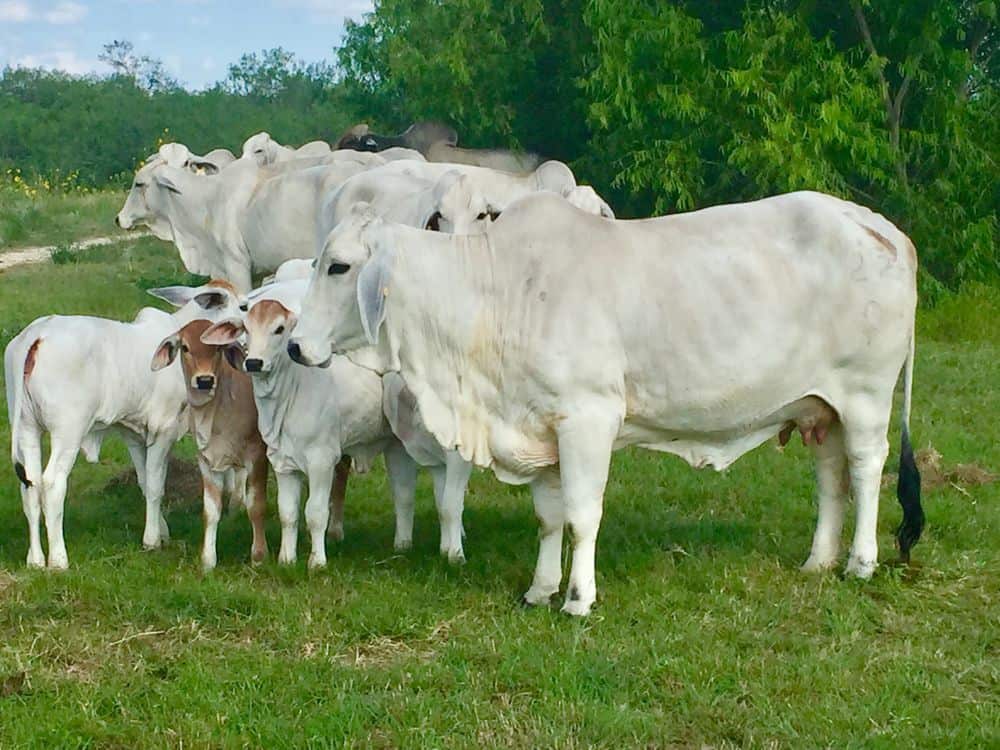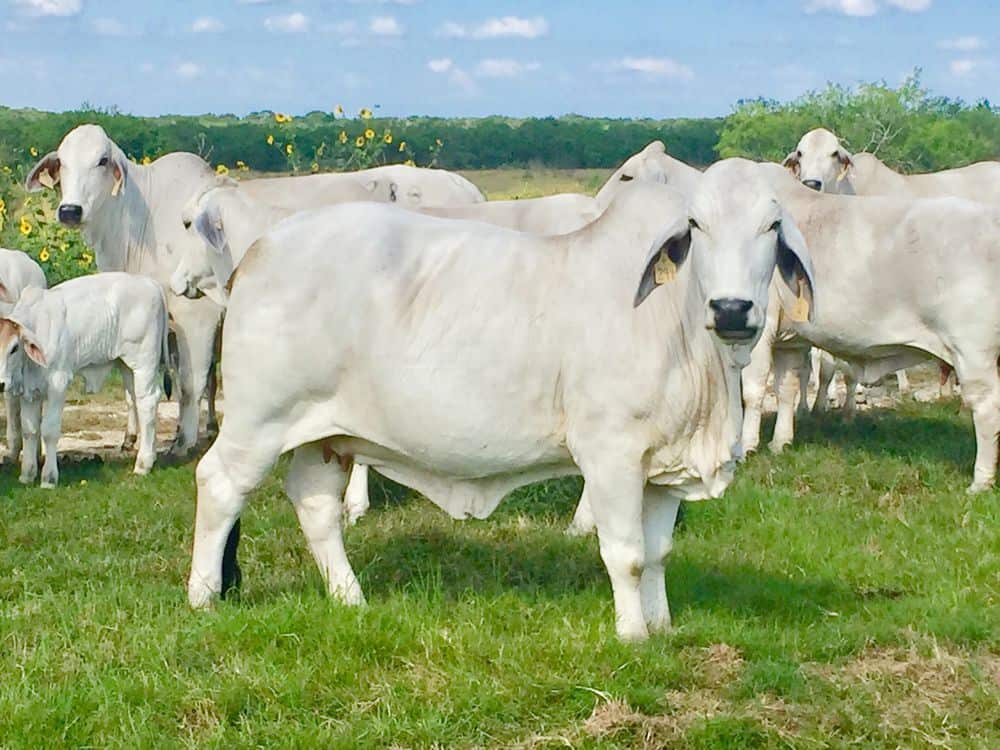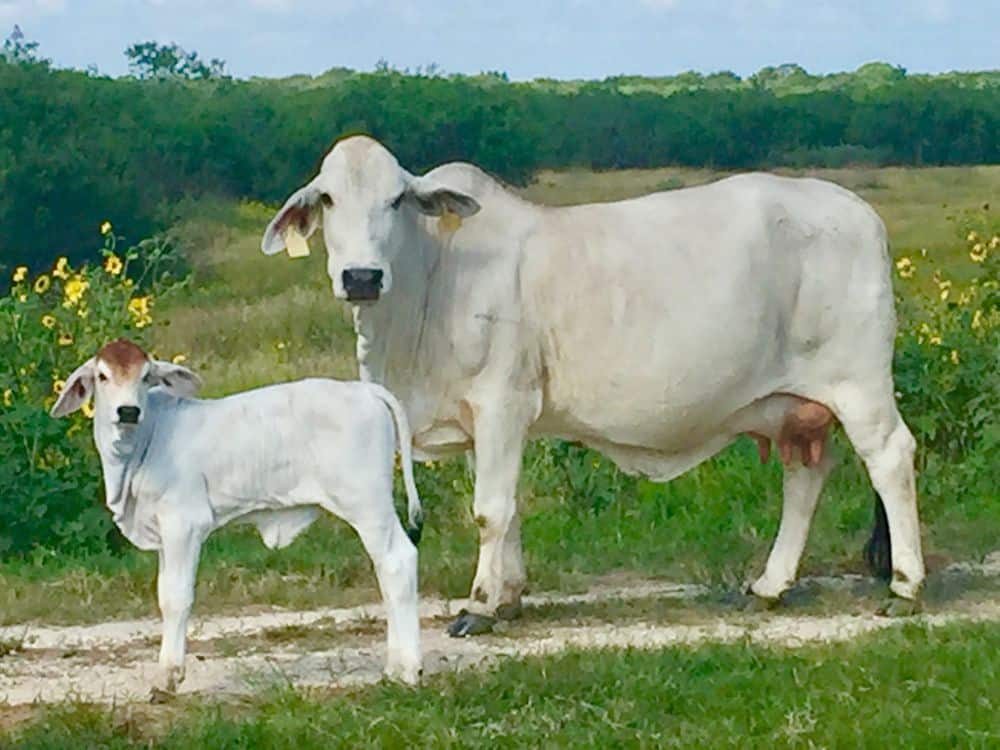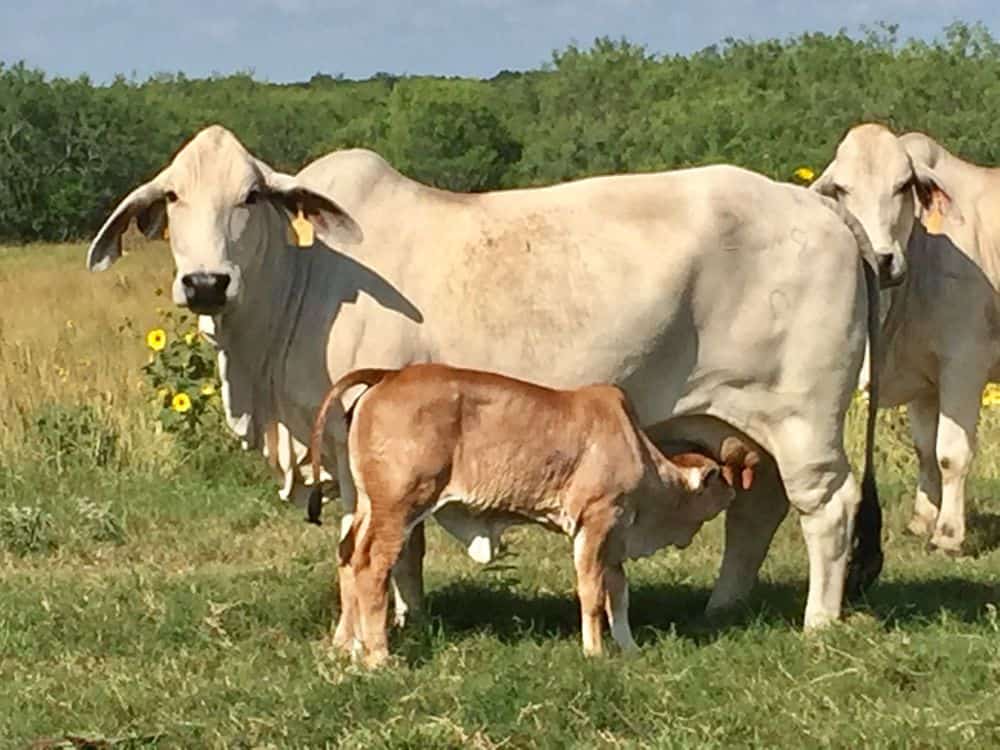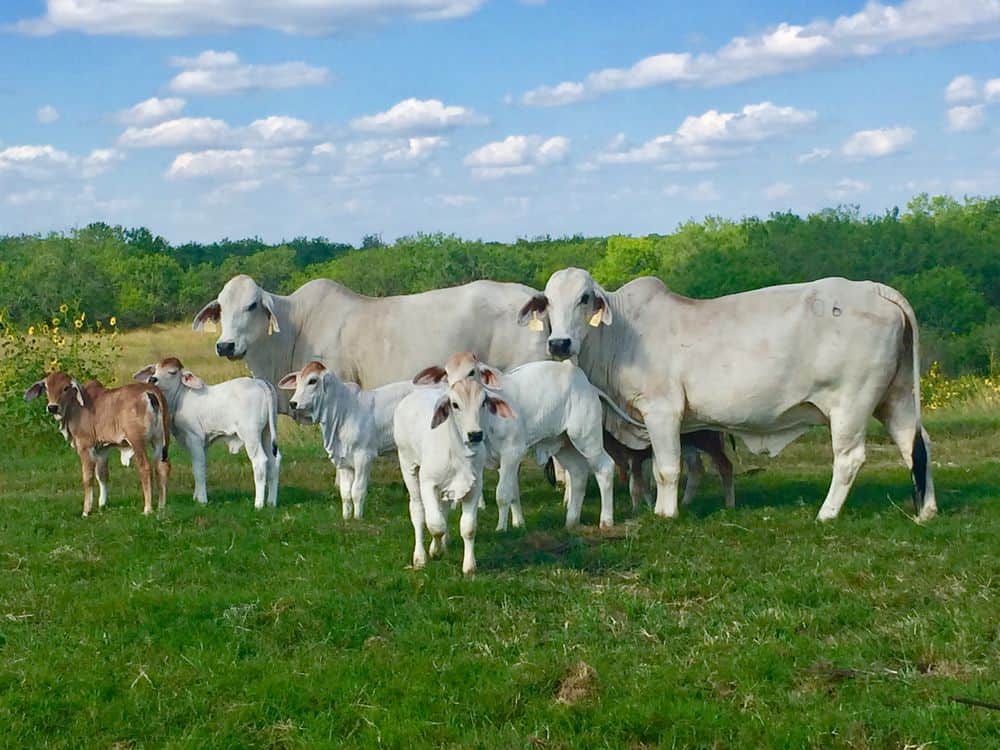 119/9
Video